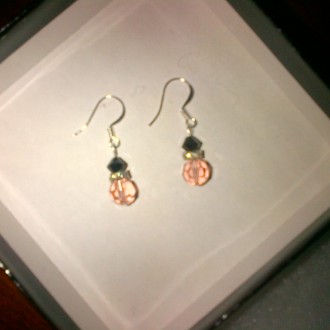 Caroline Earrings in Padparadscha and Black Crystal
With Silver Plate Findings.
Padparadshca is a pinkish orange gem, one of the three varieties of corundum, the other two being ruby – defined as corundum in a shade of red—and sapphire—with blue as their most well-known color. The name is derived from the Sanskrit/Sinhalese "padma raga" (padma = lotus; raga = color), a color akin to the lotus flower (Nelumbo nucifera 'Speciosa').
---
Click on images to Enlarge. |
Back